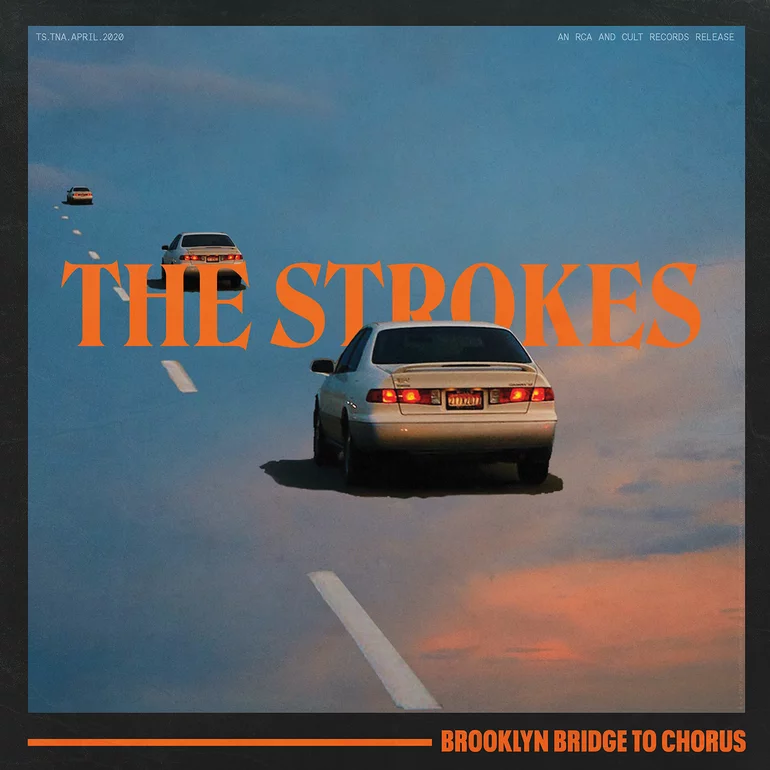 This Friday, the Strokes will release their first new record in seven years. Today, they've shared the latest single.
"Brooklyn Bridge to Chorus" is another synth-pop tribute from the band and again finds them more aligned with the flash and glam of the '80s and less with the rock and roll chic of the '70s. Again there are more elements of Modern English on this one that Television style guitar solos, but it still finds the band finally trying to be someone other than a Strokes cover band. Things are changed up just enough to bring new nuances to light and avoid any dreadful retreads like they've made in the past. A springing synth lick kicks things off not long before Julian croons "that '80s song... how did it go?" Sure, they're still the same five guys who captured lightning in a bottle for one of the best debut records of all time, but here they're a little of out their league as the aging statesmen still trying to prove that rock and roll will never die. Finally, they seem to be embracing their new fate and have chocked up their losses to present something that still feels worthy of our attention. On this one, the band presents their newfound selves, a group still focused on the past, both their own as well as pop music's, but one that's able to embrace their current status, reluctantly as the rest of us.
The New Abnormal,
produced by Rick Rubin, is out this Friday, April 10.