The
Bonnaroo
festival has announced it's initial artist line-up for this year's festival and so far so good. Artisits include: The Police, Tool, Widespread Panic, The White Stripes, The Flaming Lips, Wilco, Ben Harper, and many many more. This year's festival will take place on June 14-17 in Manchester Tennessee. Festival organizers bought the farm so one should expect amazing improvements to an already amazing site. (
Source
)
Al Gore
is teaming up with Live-8 organizers and putting together an event he calls
Live Earth
. The event will take place on 7/7/07 and will feature musical artists playing on all seven continents. The event is designed to raise awareness to what is happening in the environment. While the musical line-up doesn't look too great the idea is a good one and hopefully the message will come across.
Chris Cornell
has announced that he has quit the supergroup Audioslave due to "musical differences." He is releasing his solo album later this year. Hopefully this means that the other three members of the group can spend more time rehearsing with Rage Against the Machine and launch a tour after Coachella. Cornell wishes the best of luck to his former band mates. (
Source
)
Indie-rock superstars
Arcade Fire
are in the midst of a five day residency in New York City. The band has and will be playing five shows at Judson Memorial Church right on the south side of Washington Square Park. Tickets for theses shows went onsale earlier in the year and sold-out in fifteen minutes. However after hearing that approximately sixty tickets were sold at the door the first night on a first-come first-served basis I figured I would try my luck. On Valentine's Day I made my way to the church at around 7:00 and braved the snow and cold weather as I waited in line to try out my luck. At 8:00 I was informed by security that I was too far back in line and there would be no room for me inside the venue. I decided to wait anyway just incase somehow I might get inside. After about ten minutes a woman came up to the line and asked if anyone was alone. I said yes and she informed me that she had anextra ticket and wondered if I would like to go with her. Of course I said yes and we made our way up to the door and she got us in, FOR FREE. Thank you Melanie for the best Valentine's Day gift ever. So after scoring the hardest ticket to get in the city I waited for about an hour before the band took the stage. They were great, mostly played songs from Neon Bible which sounds so good live. They officially brought the house down with "Neighborhood #3 (Power Out)" into "Rebellion (Lies)." If you ever get the chance to see this band live I highly reccommend it, although tickets will be nearly impossible to get. In attendance for the show was Drew Barrymore, Andy Samberg (the badn will play SNL on 2/24), and Strokes bassist Nikolai Fraiture. (
Review
)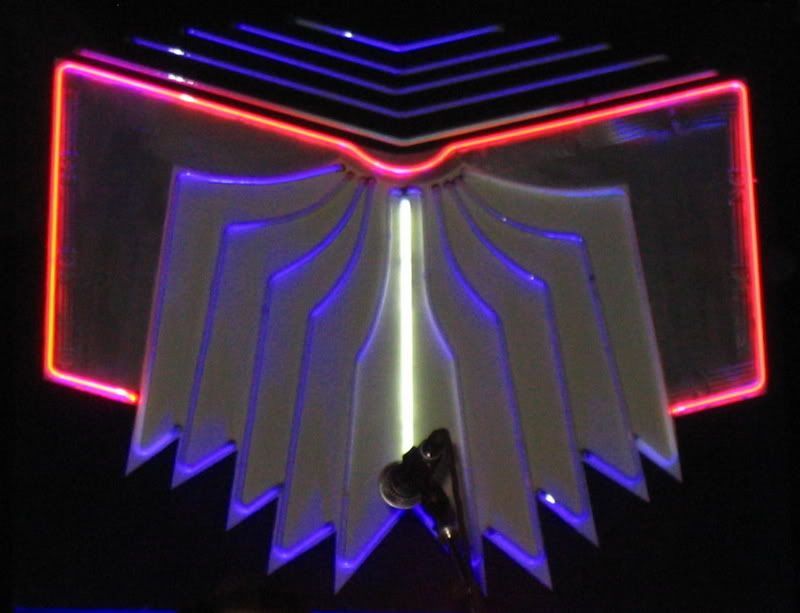 Neon Bible (out March 6)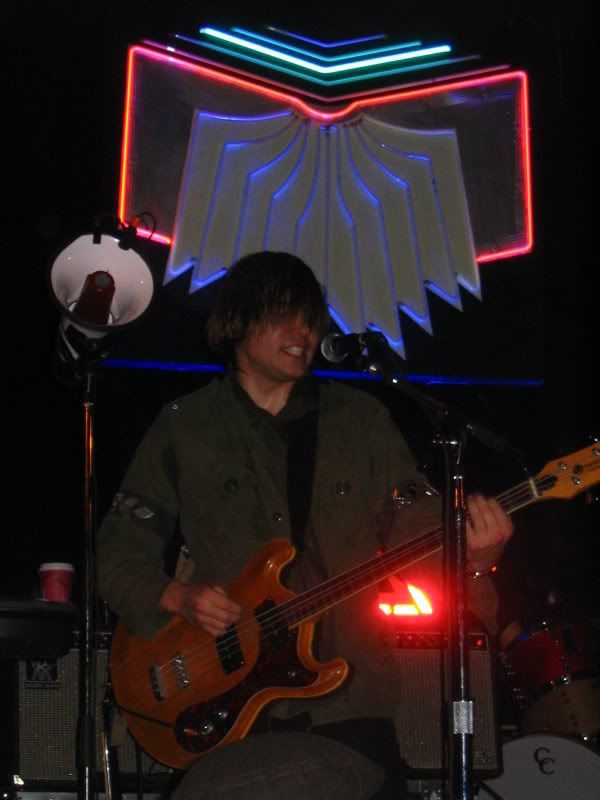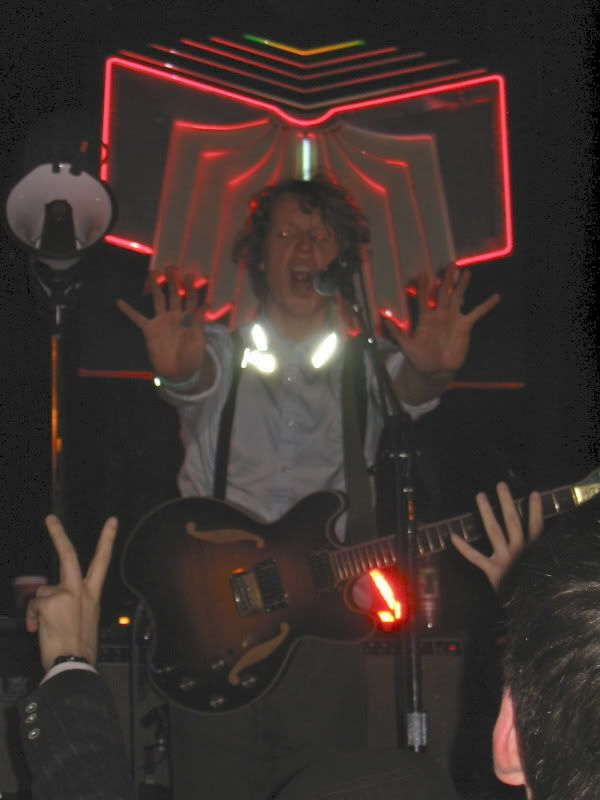 Keep it
scene in the city
!