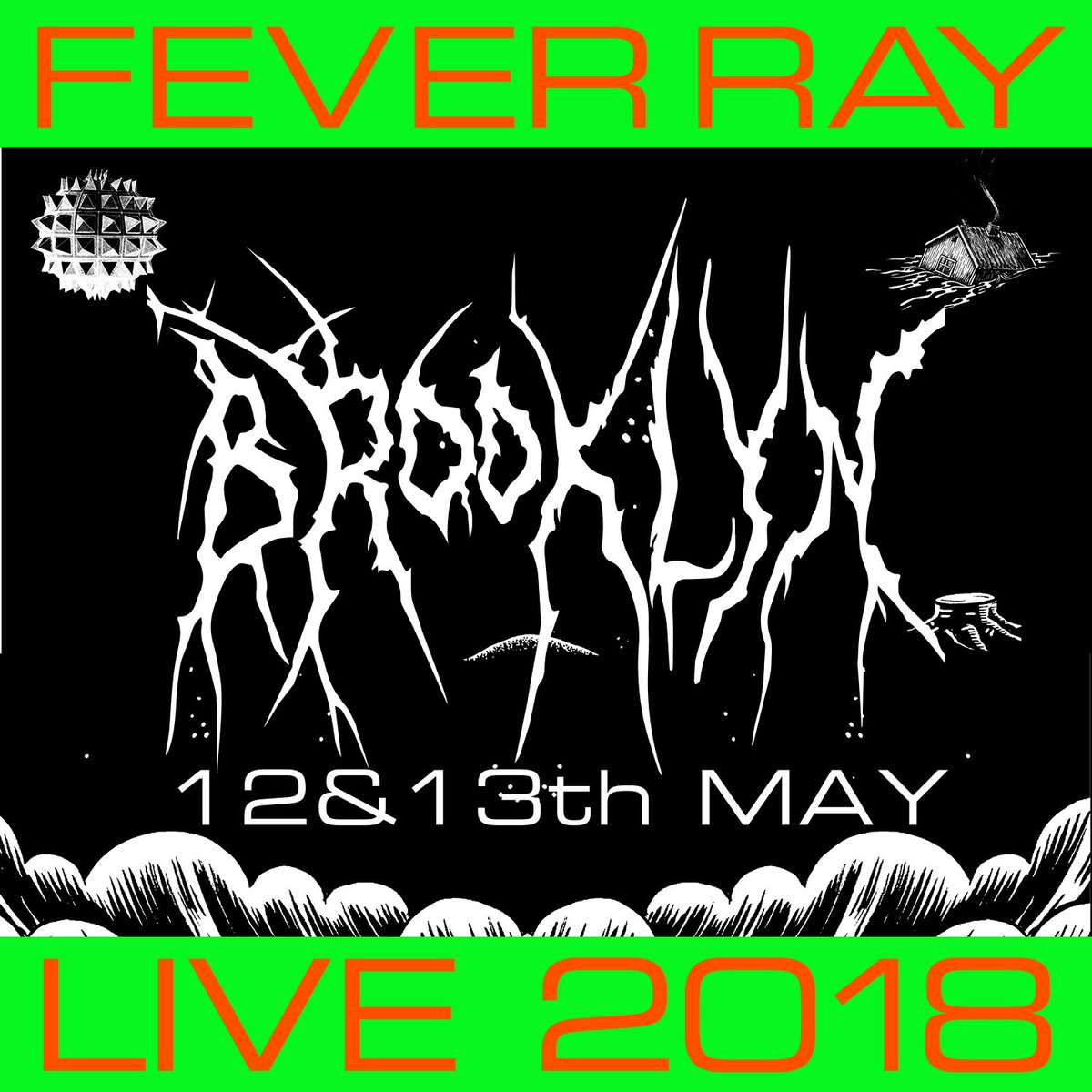 Fever Ray debuted their new tour in support of last year's excellent album, Plunge, as part of the Red Bull Music Festival. It was their first US show in eight years.


When Fever Ray last played New York, it was in support of their self-titled debut album. That show at
Webster Hall in 2009
was a dark one that found the band blanketed in darkness as lamps illuminated parts of the stage in a feverish glow. Basked in shadows, Karin used masks as a tool to hide herself from the crowd using her mysterious presence as a source of strength without ever revealing too much. Fever Ray in 2018 could not be more different. At the Brooklyn Hangar, the band was dressed in costumes that seemed straight out of a Mad Max dystopian future. Neon, technicolor strobes bathed the stage and lasers danced around the warehouse giving the show an ultra magnetic vibe and propelled the band forward, giving them life and high spirits. Dabbling in hits from both records, Karin led her band in full force, delivering intense energy that kept the crowd moving all night long. It was one of the more diverse crowds as well ranging from dudes in Sunn O))) shirts getting down alongside crowds that appeared as if they emerged straight from comic-con. It was an ecstasy fueled psychedelic carnival. "When I Grow Up" was given a 90s-club remix vibe that made it feel more at home amongst songs off
Plunge
and "This Country" was a sex-positive anthem that saw the biggest chant of the night as fists raised in the air to scream along to "this country makes it hard to fuck!" There were even times when the band simulated rather kinky sex-scenes onstage, lots of hair grabbing, face pushing, whips, and body grabbing. The band went from total mystery, to inviting the world into their wild foray of non-conforming parties where the attitude is be cool or you can't hang with us. With her back-up singers posed next to her in a full-on Supremes pose, the band launched into the haunting "Concrete Walls" before heading into "To the Moon and Back" for closest moment to a full blown rave. It was a radical performance that saw the band in (literally) a whole new light. Karin has always been one to take risks and never give-in to the expectation of others. By bringing
Plunge
on tour, it's clear that her desire to shock and push things to the extreme is far from over. We should consider ourselves lucky to be able to experience such an evocative showing from one of the best talents of the last fifteen years.
Set list:
01 "An Itch"
02 "A Part of Us"
03 "When I Grow Up"
04 "Mustn't Hurry"
05 "This Country"
06 "Falling"
07 "Wanna Sip"
08 "I'm Not Done"
09 "Red Trails"
10 "Concrete Walls"
11 "To the Moon and Back"
12 "Triangle Walks"
13 "IDK About You"
14 "Keep the Streets Empty for Me"
--
15 "If I Had a Heart"
16 "Mama's Hand"