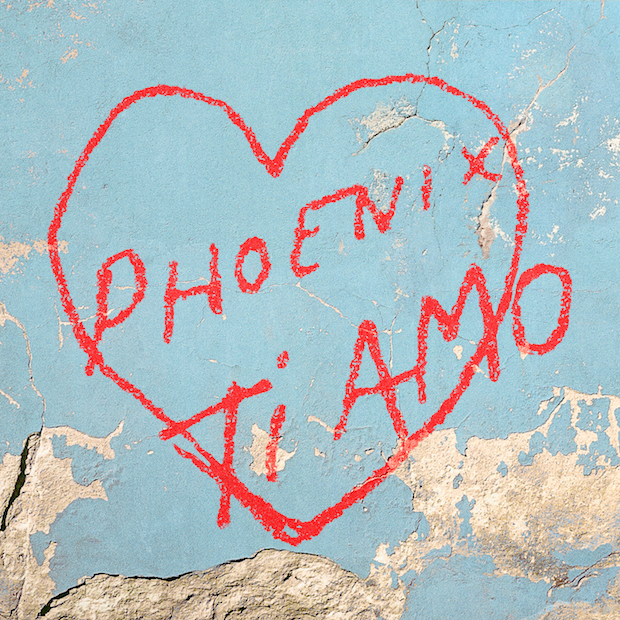 The forever stylish and cool dudes of Phoenix are set to drop their new record,
Ti Amo
,
this summer via
Loyaute/Glassnote
.
After laying low for the past several years, Phoenix have finally announced the follow-up to 2013's (underrated)
Bankrupt!
. Lead single "J-Boy" isn't the fast-paced hype song like "1901" or "Entertainment" that many may have expected, but it still feels like quintessential Phoenix. Savvy synths shine in pristine fashion as electric drums amplify their effortless presence. It radiates the sound of laid-back a Mediterranean vacation, one for those who perhaps have already seen their fair share of parties and are ready for something more mellow. Still, the track lifts in all the right spots and echoes neon-clad disco vibes that can still bring a party to life. It sparkles like dew on the grass the morning after an electrifying summer night. It's a comedown track in fine-form.