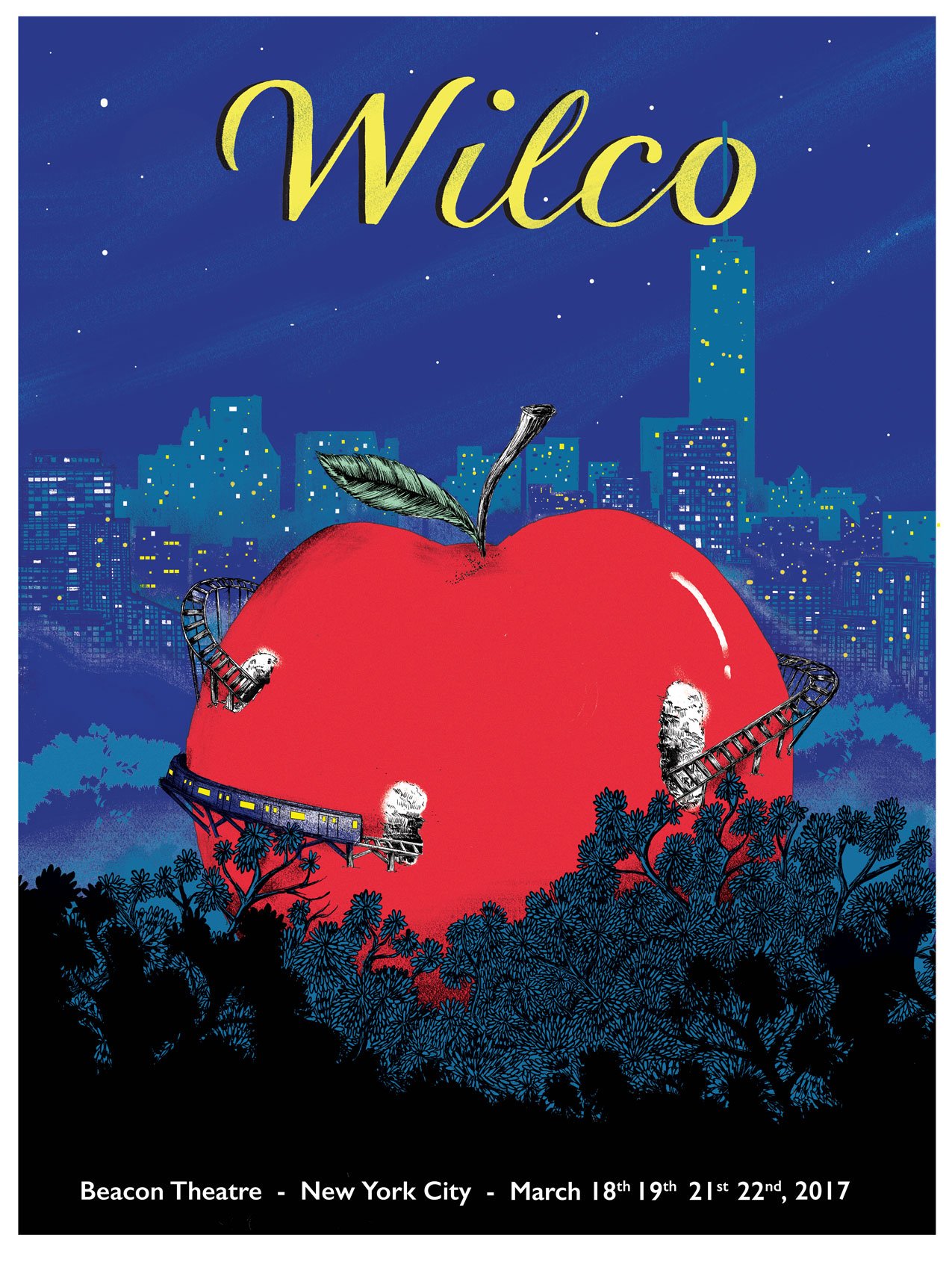 Wilco's four night residency at the iconic Beacon Theatre in support of last year's solid Schmilco saw the band reach deep throughout their history to deliver a magical night of splendid, rich American Rock.
Schmilco
. Say it like you
don't
mean it." Even Tweedy himself seems to be in on the joke these days, but there is no doubt that the band can still perform with raw passion and integrity. As the band powered through an epic "Monday" during the encore, Tweedy let out some wicked howls and really embraced the moment. To have a band as reliable as Wilco still putting out satisfactory material as well as have the willingness to embrace and own their past work feels to good to be true, but they prove time and time again that they still have more to say and can make their classics feel as fresh and mesmerizing today as the first time they came out of your speakers.
Set List:
01 "On and On and On"
02 "Normal American Kids"
03 "If I Ever Was a Child"
04 "Cry All Day"
05 "I Am Trying to Break Your Heart"
06 "Art of Almost"
07 "She's a Jar"
08 "Misunderstood"
09 "Someone to Lose"
10 "Reservations"
11 "Impossible Germany"
12 "Jesus, Etc."
13 "We Aren't the World (Safety Girl)"
14 "Laminated Cat" [Loose Fur cover]
15 "Via Chicago"
16 "Locator"
17 "Heavy Metal Drummer"
18 "I'm the Man Who Loves You"
19 "Hummingbird"
20 "The Late Greats"
--
21 "I'm Always in Love"
22 "Random Name Generator"
23 "Box Full of Letters"
24 "Monday"
25 "Outtasite (Outta Mind)"
--
26 "California Stars" [from
Mermaid Avenue
with Billy Bragg]
27 "Forget the Flowers"