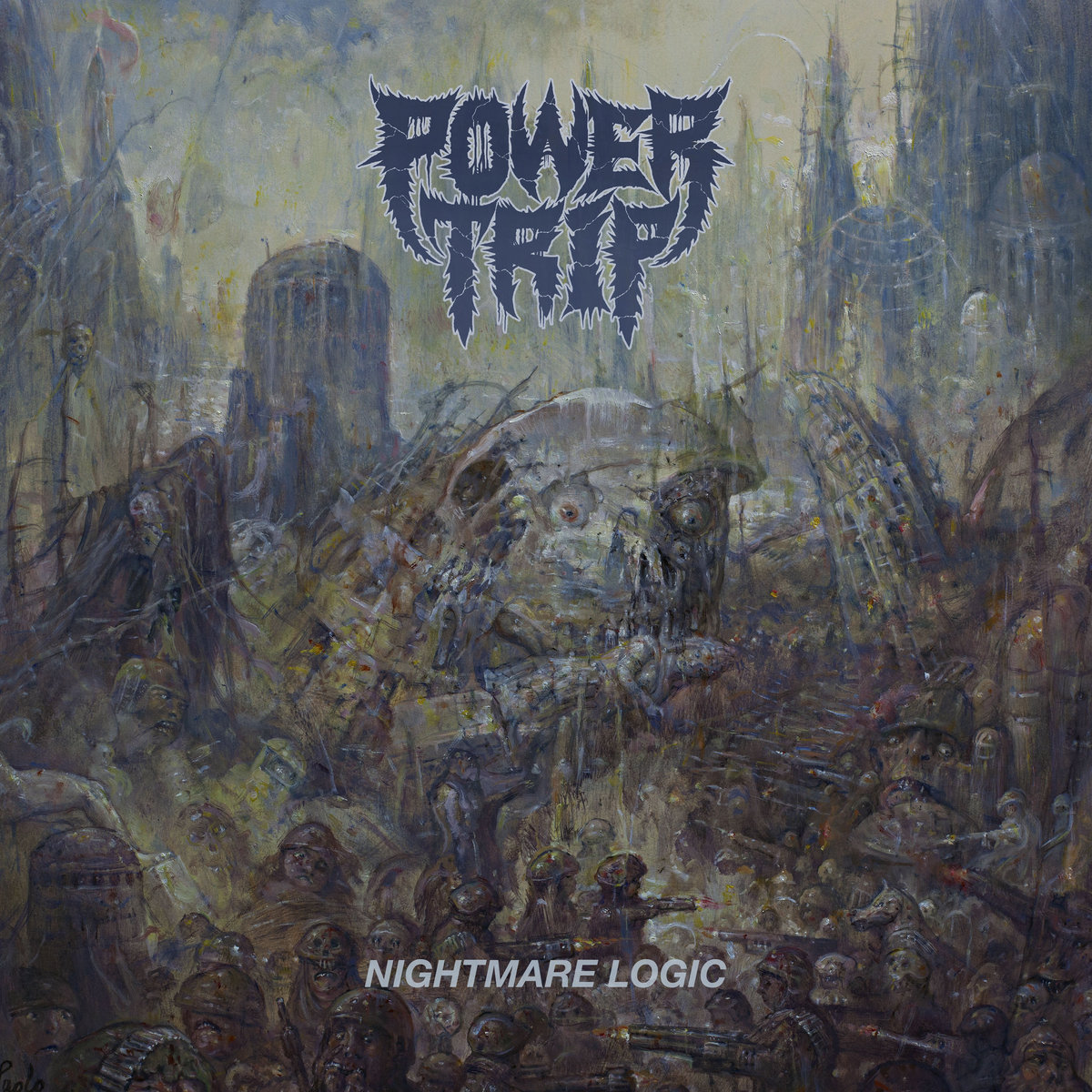 In February, Texan thrash-metal band Power Trip released their excellent sophomore record,
Nightmare Logic
, via Southern Lord. Now, you can watch the video for the single "Executioner's Tax (Swing of The Axe)."
The video takes grainy, VHS-style live clips of the band and combines it with current-era war footage for an absolutely awesome trip that fully captures the band's sound. It's a brutal onslaught of chugging guitar riffs, howling vocals, and blast-beats that are primed and ready to make your ears bleed. The track feels like an instant power-metal classic from the 80s heyday of thrash and the video is a marvelous counterpart. It's a rage-fueled, surging number that guarantees to unleash some anger from within and it's sure to relieve mounting tension that has built up in the early part of this disorienting year.