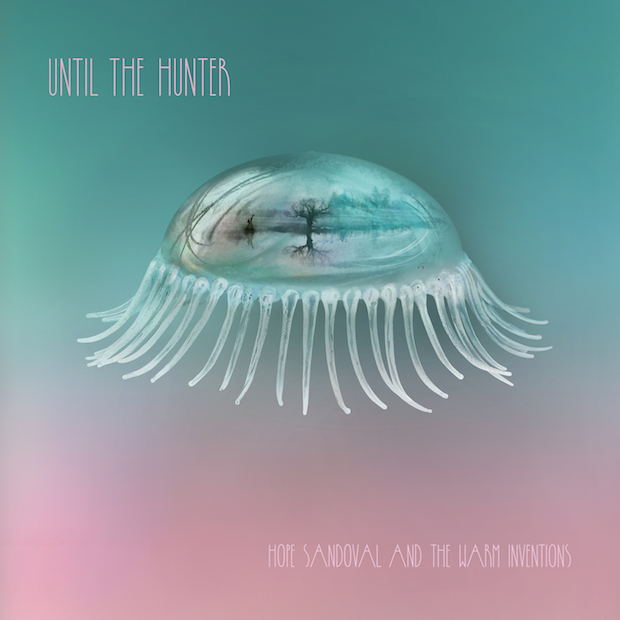 Last month, Hope Sandoval and the Warm Inventions announced a new record called
Until the Hunter
. The new record was announced along with a new single, "Let Me Get There", featuring Kurt Vile.
Best known for leading dream-pop luminaries Mazzy Star, Hope Sandoval has also recorded music with Colm Ó Cíosóig (of My Bloody Valentine) under the moniker Hope Sandoval and the Warm Inventions. The follow-up to 2009's Through the Devil Softly is out November 4th. The lead single is a bright tune, filled with golden guitar and the breeziness attributed to both Vile and Sandoval. It's a rich track that indulges in the essences associated with these names, yet it still feels refreshing and elegant. In a press release, Vile commented:
"It was a total honor to sing along to a beautifully hypnotic soul groove with heavyweights like Hope, Colm, and all the other top notch musos. To respond to Hope's call in song of letting her get there felt right and real and gave me chills while singing, even though I knew they already got there years before I walked in the building."