First things first, i know that I usually keep this blog to inform everyone of the happenings in my life in NYC, but every now and then pop culture makes its way in here. Today is one of those days.
BRITNEY SPEARS AND KEVIN FEDERLINE ARE DUNZO!!!
I for one think this is a good thing for her. K-Fed is trash and has been living off of her for too long. Brit Brit has been looking good recently when she has been spotted out and about and I think her comeback is soon and it's going to be a good one.
Ok, so back to my life. Halloween was last week and it was a good time. A bunch of us went to the Village for the parade and it was pretty cool. So many people all in costumes and all having fun. It was like all of New York was at one big costume party. I would definately recommend it to everyone for next year.
Friday afternoon the Decemberists played a free show at the Apple store in SoHo. A few of us went and it was pretty cool. We waited in line for about an hour outside the store, which was kinda lame, but once we were let in it was cool. We had seats in the last row (which was the 5th) and enjoyed an half hour set. The band was good and I suggest you check out some of their stuff.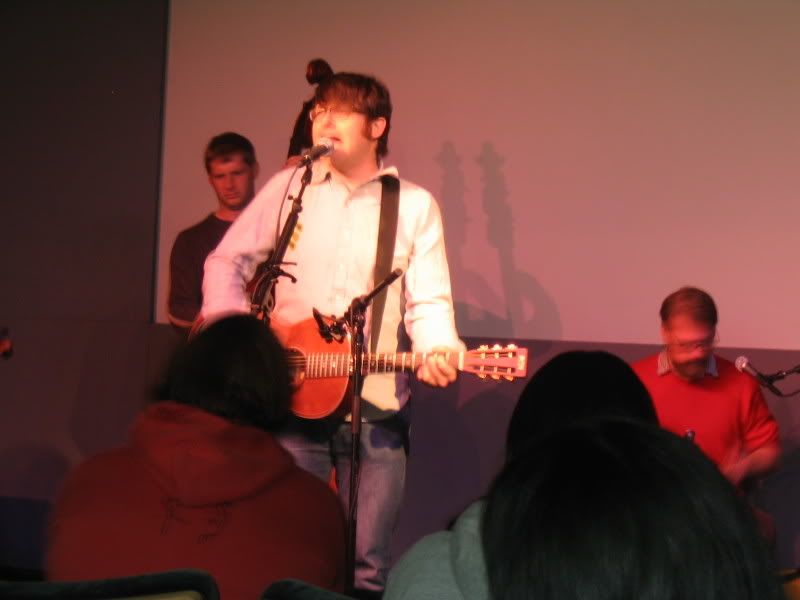 On Friday night Scott came to town for the weekend. We headed to UCB, which is always a good time, and hung out with a bunch of people. Saturday we went to the Knitting Factory for one of the final shows of the CMJ music marathon. Dan Andriano (of Alkaline Trio), Chris Conley (of Saves the Day), and Straylight Run were all on hand for an amazing show. Dan played mostly solo stuff, which I enjoyed. Then Chris took us back to middle school with an amazing acoustic show of STD classics. He sat onstage, just him and his guitar, and took requests all night. It reminded me of the old days at the Parish. Everyone standing around and singing a long to Saves the Day as loud as they could. Straylight Run took the stage and rocked the house. Scott and I got as close as we could and sang along to every word. The new stuff was ok, but the old tunes sounded so good live. During "Existensialism on Prom Night" confetti was launched into the air and during "For the Best" John Nolan got right into the crowd, about 2 feet from us, and sang to the crowd. It was pretty fucking awesome considering his lyrics have been playing through my life for the past 6 years. Here are some pics for you: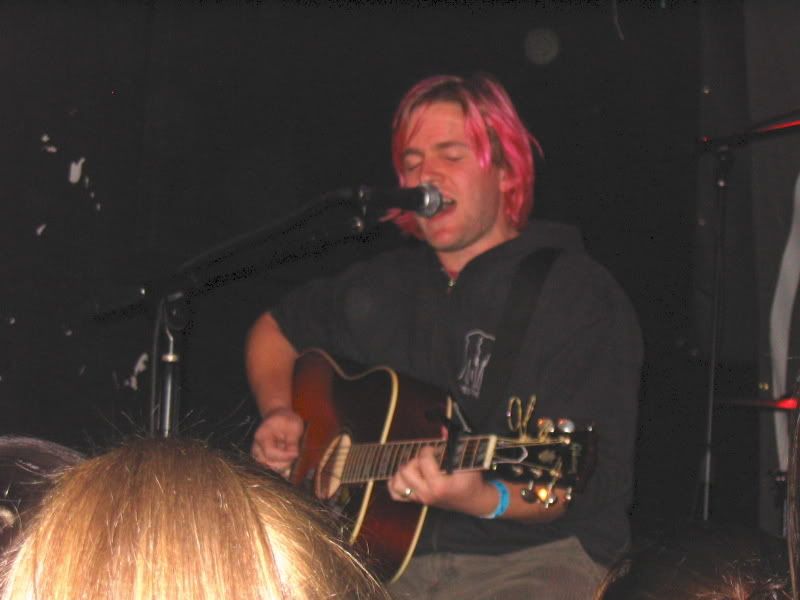 So all in all a good weekend. Quality time with people from Westford, and we finally got our hands on some Cocaine. Man does it work, and it tastes way better than Red Bull.
Keep it scene in the city.