This was one long and crazy weekend full of good and bad times, but mostly good. Friday was cold and rainy here in Manhattan and after a bad afternoon Mary, Margot, Sarah, and I went to an excellent performance of the Upright Citizen's Brigade. These guys were fantastic and have never disappointed me. For those who don't know, The UCB is a group of improv performers that do about four shows every night for about $8. Its really worth
checking out
and a guaranteed good time.
After having my room to myself for the first time since I've been at school I continued some me-time on Saturday with a shopping binge through Manhattan. Hit up H&M and Rugby and made some successful purchases. Then Mary and I were off to Columbia for Nick's birthday. All in all it was a good time and I met some really cool people and got to see a good friend on his birthday. I'll definately be making more trips up there in the future.
Sunday started at an early 9:00. We left Columbia made a quick pit stop at the dorm and then Kailee and I were off to Brooklyn for The Rapture video shoot. Apparently we got there wicked early, but still had a great time. The theme was one last summer roof top party in Brooklyn. With the amazing skyline behind us, we lived it up! There was free BBQ and drinks all day, and boy did I take advantage of that, a DJ, pool, and trampoline. Such a good time. The band was there and partied with everyone and they were really cool guys. Ashli came and met up with at some point and the three of just danced and partied the day away. I'll keep you all posted on the status of the video and it will be posted as soon as it's available.
Should be an exciting week ahead. Cobra Starship on Tuesday and The Dead Kennedys at CBGB on Thursday. Pics are posted below of the video shoot.
Keep it
scene in the city.
Kailee and I.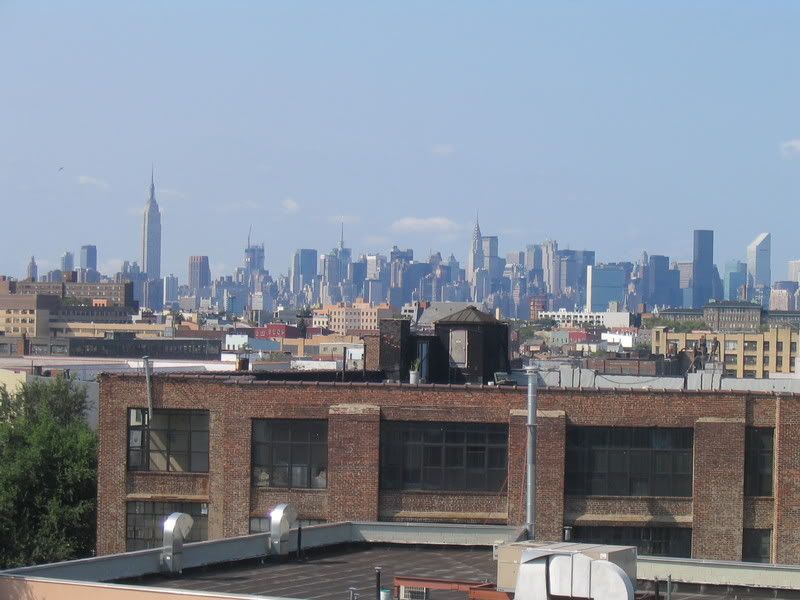 The view from the roof.
Overall shot of the roof.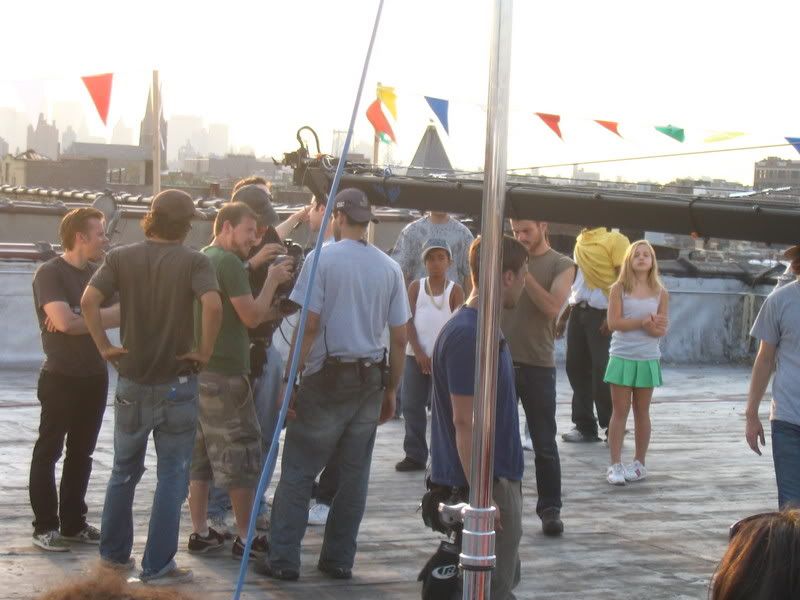 Tech crew working on a shot.
Keg Shot!!!